Transportation services in Rovaniemi, elsewhere in northern Finland and abroad
We can transport almost anything from smaller sized groupage cargoes with a van to full heavy loads. In addition to normal loads we offer transports to oversized cargoes. We handle urgent deliveries and paperwork required in transportation for you. Transport company Nosto- ja Huolintalinja Oy from Rovaniemi offers you diverse services – contact us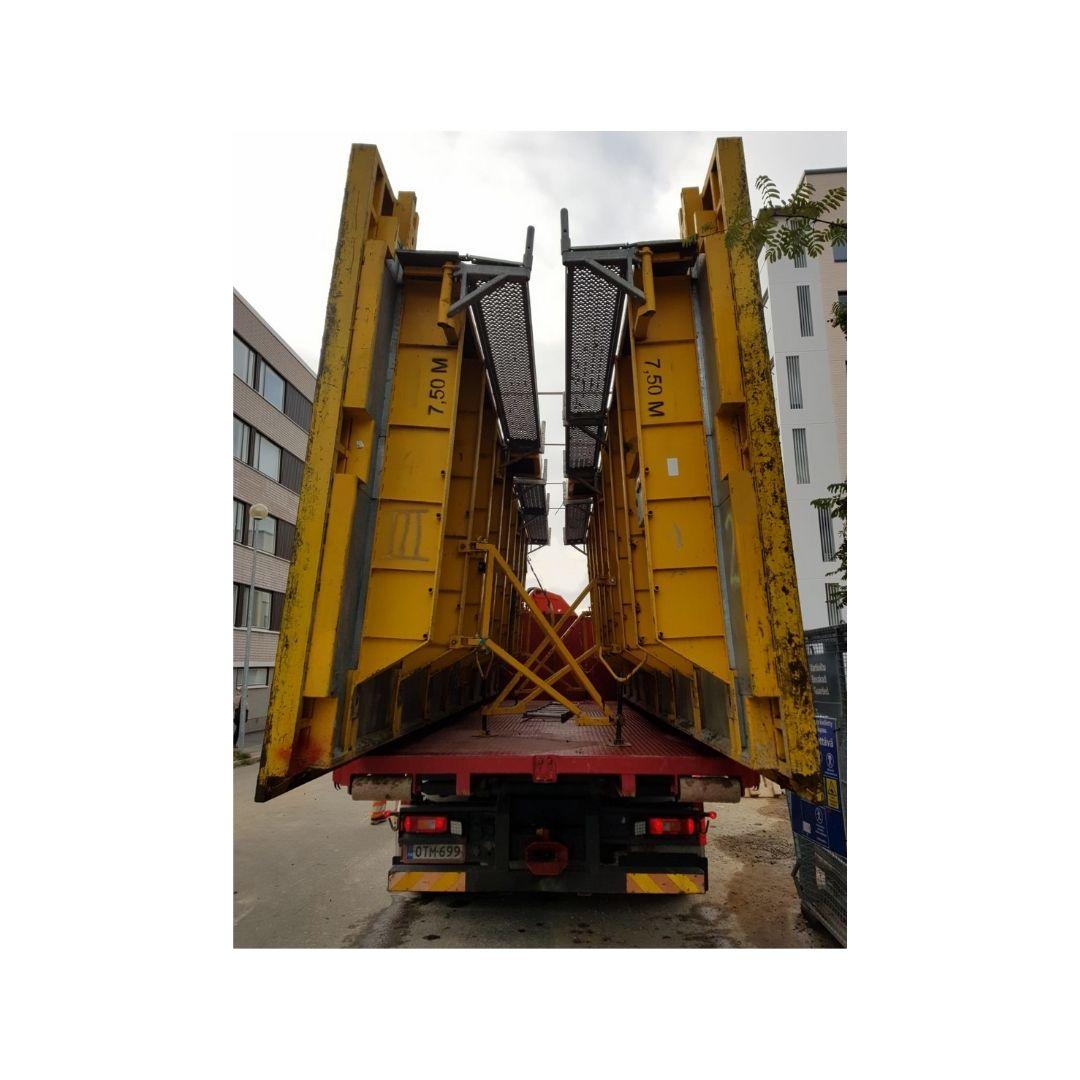 Transports to construction sites
We transport building materials, construction machines etc. to construction sites. Also lifting work can be done by us, if needed. We serve all kinds of construction sites.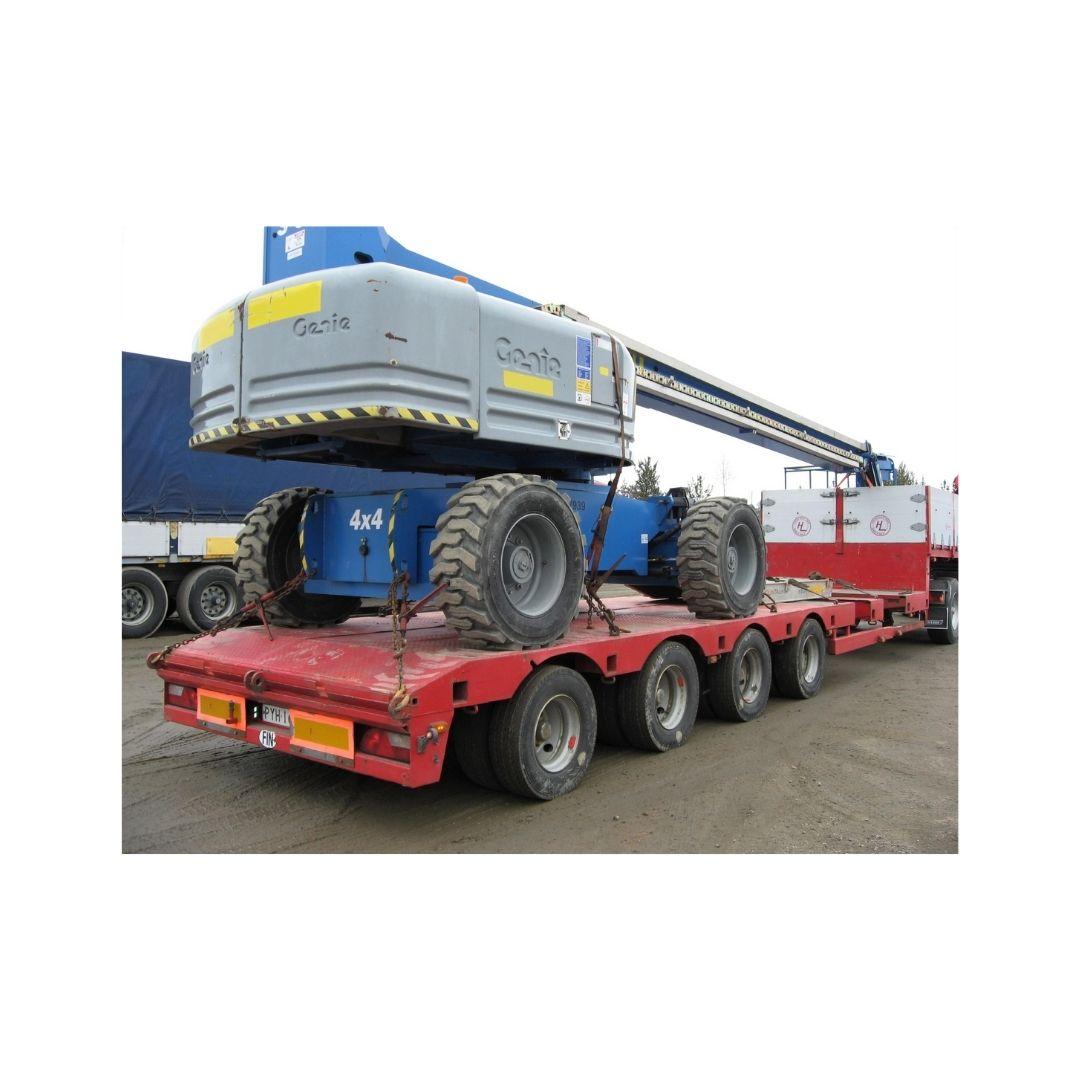 Machine and equipment transportation
We can help you with transportation of tractors, excavators, earthmovers and other machines, for example. With a low loader we can transport different kind of other constructions and general cargoes to you.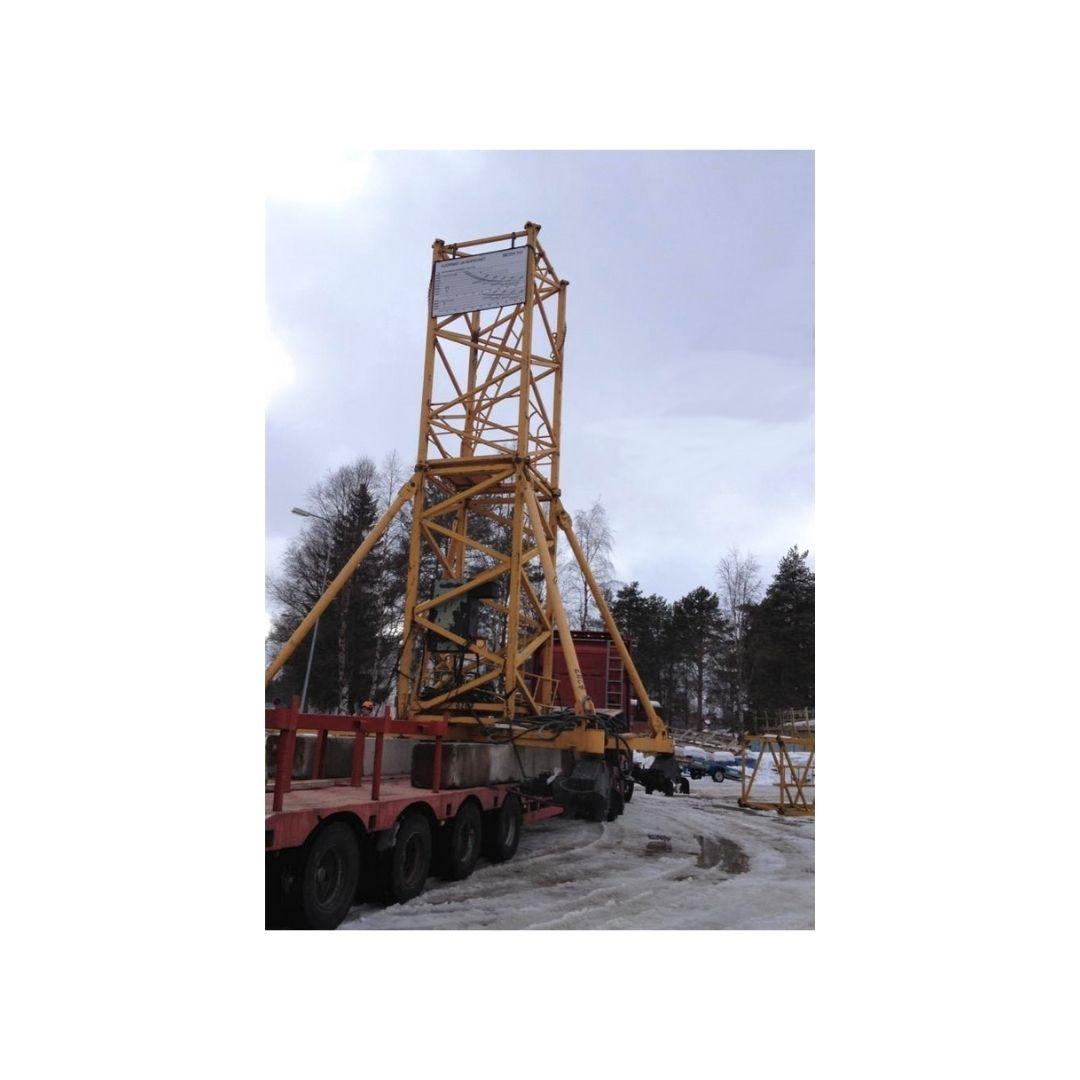 Different kinds of special transportation
We manage to handle even the most difficult over-sized cargoes for you.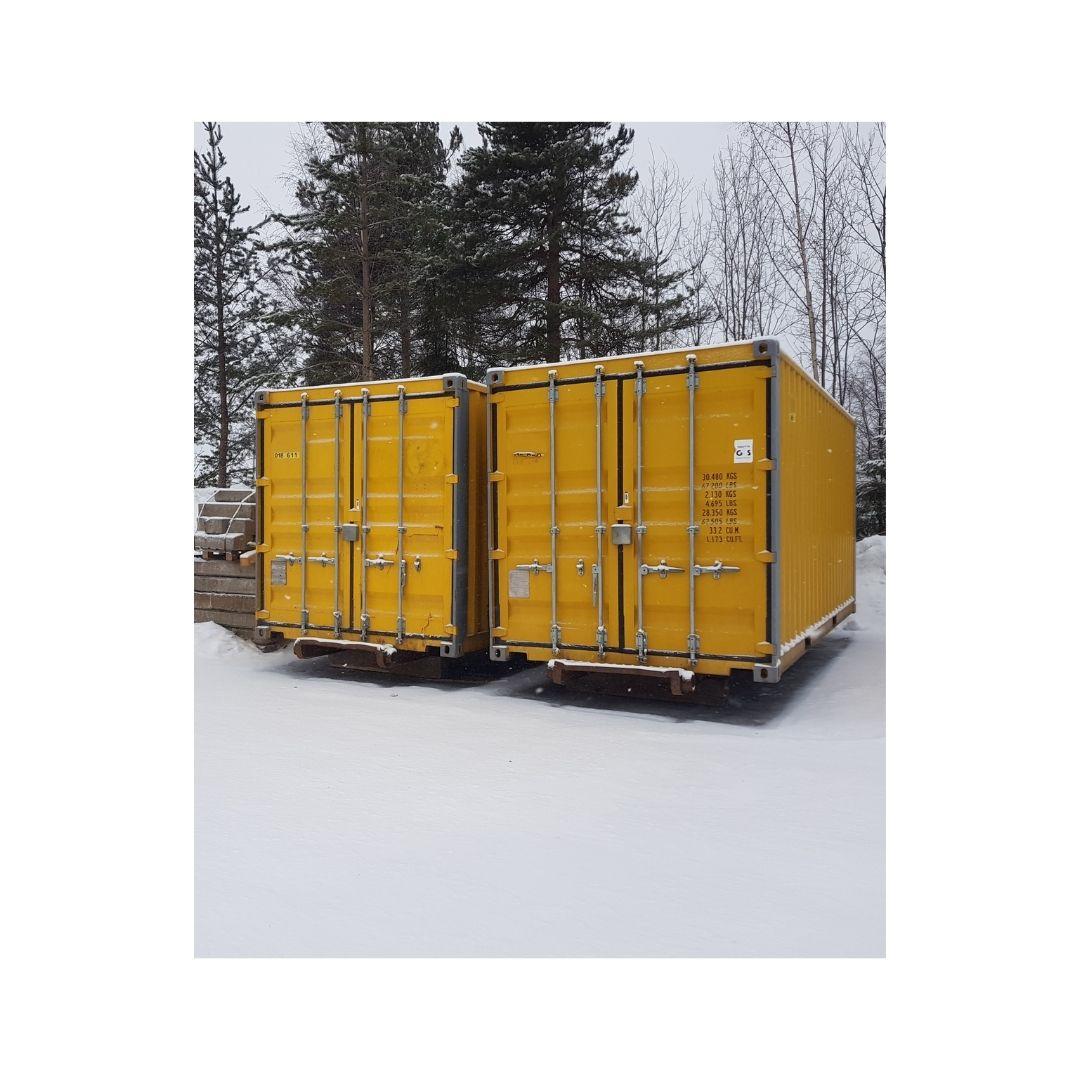 Intermodal containers and barracks
We can transfer different intermodal containers and barracks with demountable platform trucks, loaders cranes or trucks with a trailer.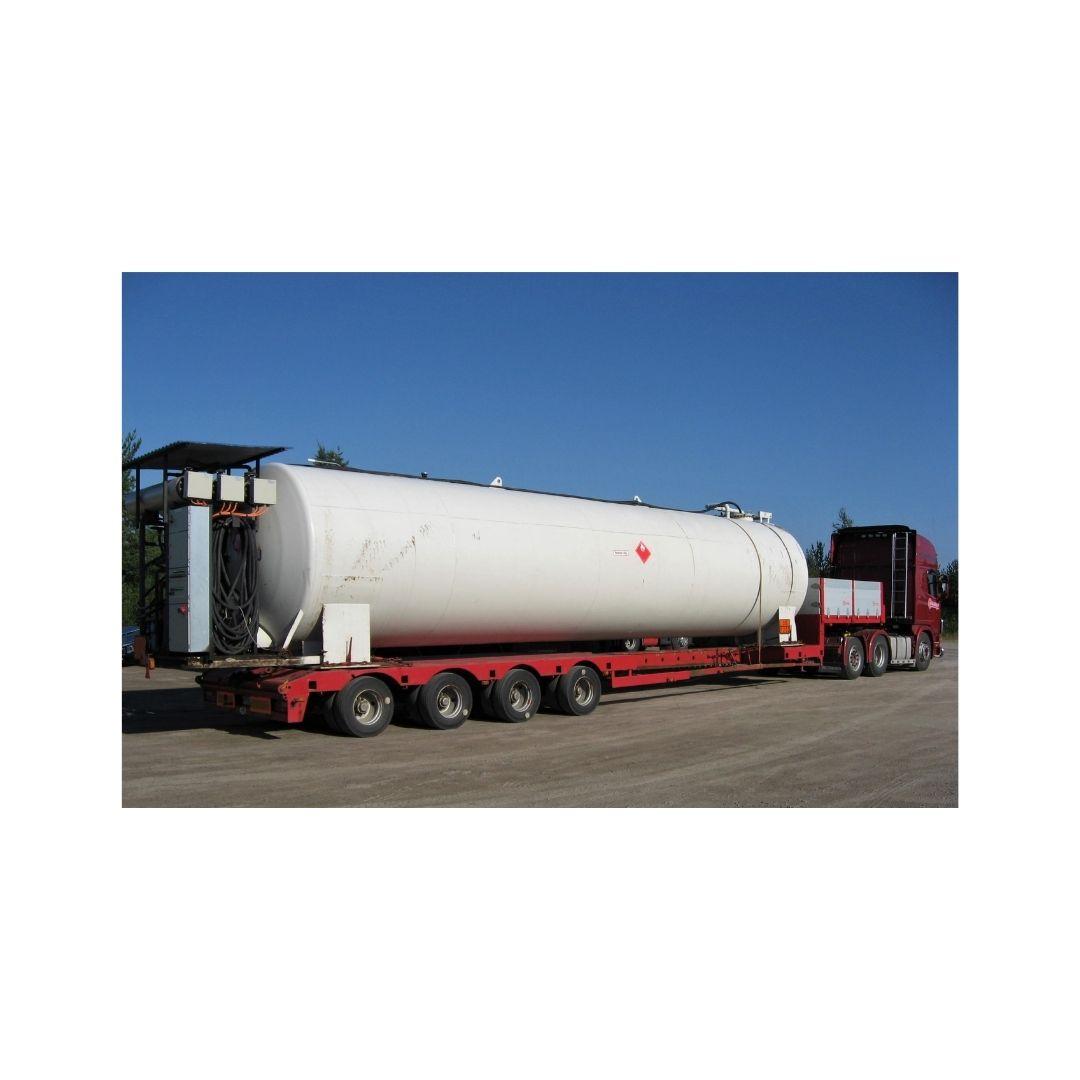 Dangerous goods transportation
Our drivers are educated to transport ADR goods.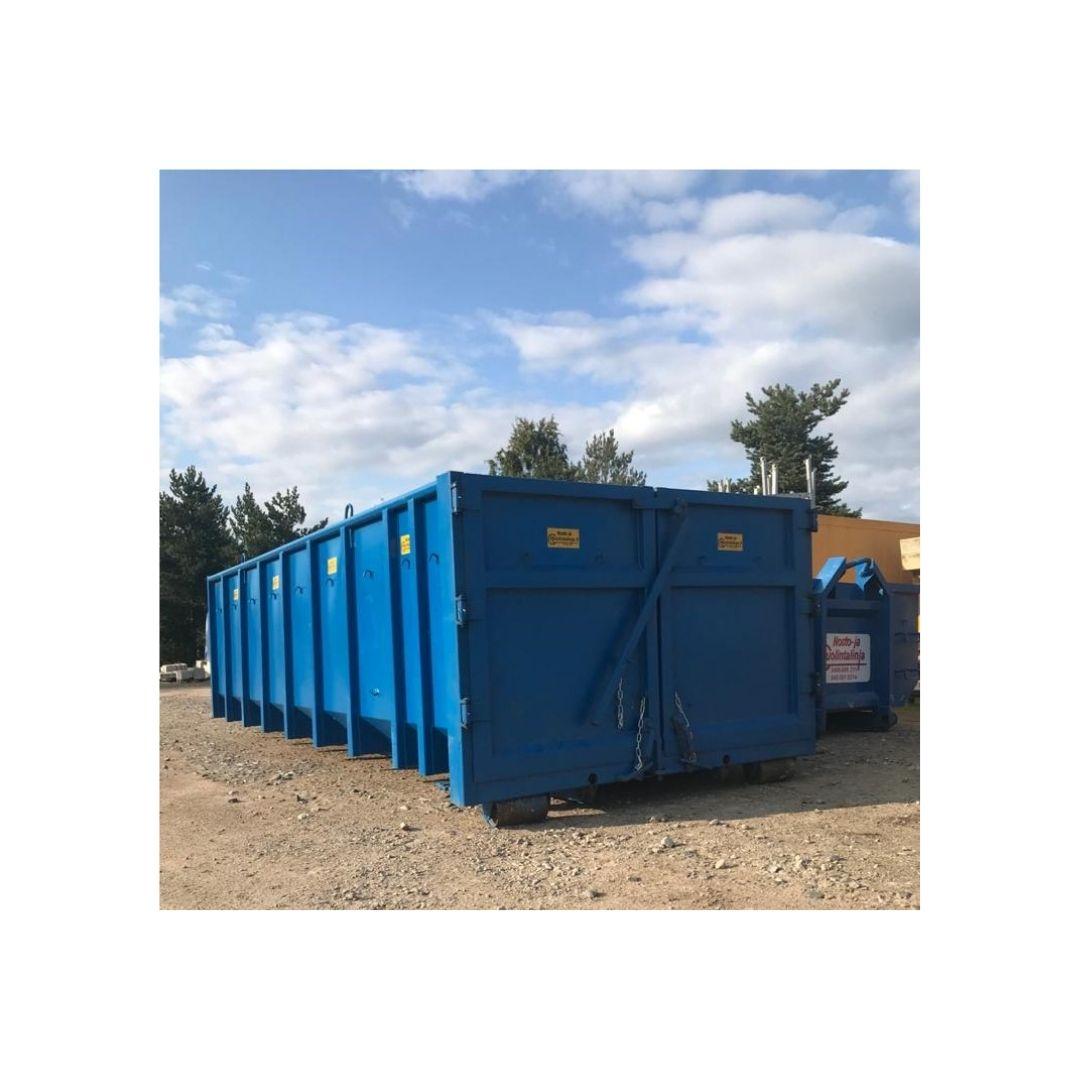 Demountable platform services
We offer demountable platforms for rent to construction sites, housing cooperatives and many other destinations. We handle hooklift skip transportation and emptying.